JOIN THE WORLD WITH YOUR QUESTION | DON'T JUST ASK... BUT ASK FOR ASK...
Registration required; when you want to join the World. Steps are given below for how to Register and how to Login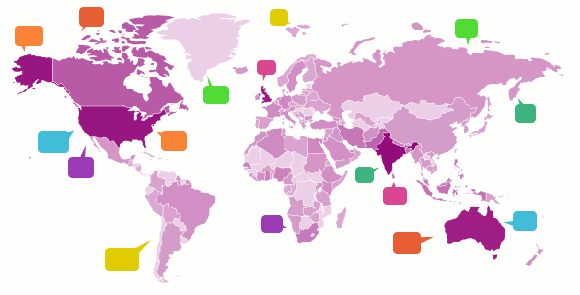 Online Classroom For Students To Study From Home: No Registration Required For Our Channel...
_____________________________________________________________

Join it and ask whatever you want to get answers from your classmate, teachers, other students groups and from volunteers. Our chatroom is a channel for students to talk online with each other on various topics. Our online classroom for students is an online open channel to join without any type of registration. We don't need your email verification or mobile authentication to join it.
Our chatroom is fully collaborate and efficiently help other students from anywhere for discussing and sharing your topics. Allowing students to ask as many questions without requiring you to create an account is our main perks; you can just start with your random questions or find your interested topics that have good things to talk about like work, play, education ( Math, Science, History, Economics, Geography, Engineering, Technology Etc.), Entertainment, The Universe, Humanity, Hopes & Dreams, and about Success.
How To Join The World
Register
Click on Start... button to enter-in our Channel's Chatroom. Lookup at top right-corner named Freenode, click on it to start registration process or simply enter "/" sign in message field to explore all.
Just enter this command in message field:
/nick YourNickName
/msg NickServ REGISTER YourPassword User@example.com
Make Changes:
YourNickName => Set a new NickName as you want
YourPassword => Set a new Password
(secure, unguessable, and unique password that you keep secret. Reusing passwords between services can result in account compromises)
User@example.com => Replace with your real Email address
After completing the above steps; you will receive an email with a verification command that you will need to run to complete the registration process. Failure to verify the account will cause it to be automatically dropped after about 24 hours. Complete it to register your NickName successfully.
Login
Now time comes to Identify your NickName and Logged-in successfully to explore and join the Channel as you wish.
Enter this command in message field:
/msg NickServ IDENTIFY YourNickName YourPassword
Make Changes:
YourNickName => NickName used in Registration
YourPassword => YourPassword used in Registration
Join Channel
Enter this command in message field:
Make Changes:
##ChannelName => Change it with what you want like ##email, ##physics, ##science or ##math or anything as you wish.
Logout
Enter this command in message field:
Once you have Registered and are Logged-in, Explore the World with your Questions.
_______________________________________________________________________
______________________________________________________________________________________________________________________